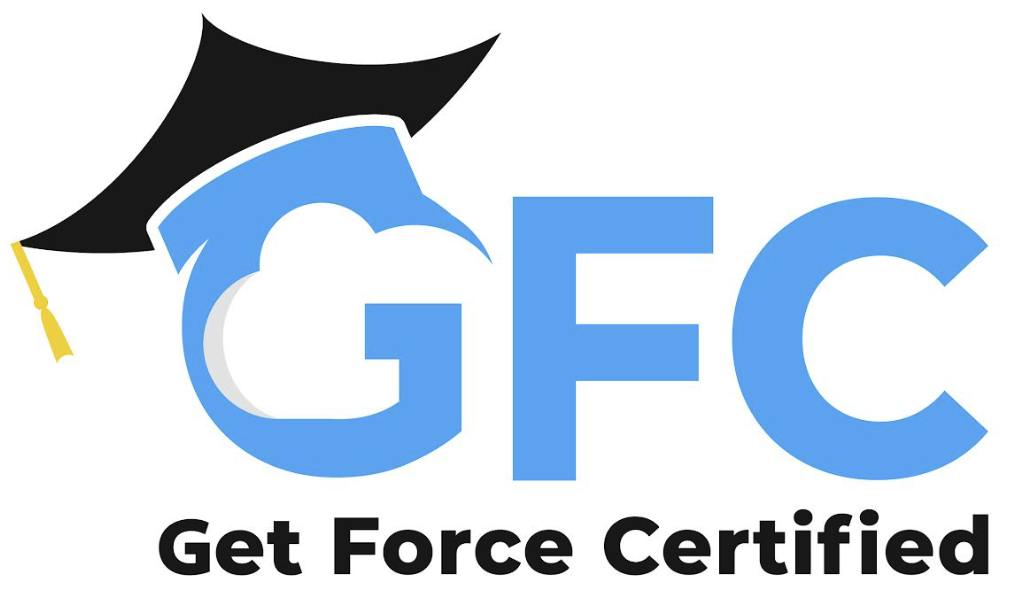 Content

On-demand video lessons, cheatsheets, check your learning quizzes

Video Content

Over 7 hours of clean, concise, and comprehensive quality content

Cheatsheets

Over 70 one page easy-to-use, quick-to-reference cheatsheets
Salesforce Business Analyst
Certification Study Guide
Everything you need to pass the Salesforce Business Analyst Certification Exam!
Are you looking for a clear, concise, and comprehensive course that gets straight to the heart of what you need to know to pass the Salesforce Business Analyst Certification Exam?

Discover the ultimate Salesforce Business Analyst Certification Study Guide, tailored for ambitious Salesforce professionals seeking to elevate their careers. Learn from a 10x Certified Salesforce Professional and master every section and objective of the exam with our comprehensive, clear, and concise materials.

Reinforce your knowledge with "Check Your Learning" quizzes and enjoy the convenience of on-demand access to course content.

Don't miss our limited-time special offer to kickstart your journey to becoming a Certified Salesforce Business Analyst!

Want to know more?
Take a look at why you should choose our course and what we will be covering...
Heres what our students have to say...
"I recently completed David Massey's Salesforce Business Analyst Certification Study Guide course and I have to say, I was thoroughly impressed...
I appreciate his clear and concise teaching style
.
David is the opposite of university professors who drone on for hours in that Charlie Brown monotone - he brings the course alive in bite-sized pieces, ensuring that your attention is always present. He has a way of breaking down complex topics into manageable pieces, making it easy to understand and retain the information.
I have no doubt that his guidance will help me pass the certification exam and open doors to exciting career opportunities...
I highly recommend this course to anyone seeking to elevate their Salesforce career."


"
If you are looking for an amazing Salesforce Study Instructor, look no further, David is your guy
. Business Analyst is the second course I took with him, and I can confidently say that the way he teaches is different. He uses
plain language to describe complex concepts, short segments
for each topic to keep you focused and upbeat tone to keep it engaging.
This course, much like his other courses, is clear and easy to follow, breaks down exactly what you need to know to pass your exam and build a foundation of becoming a good Business Analyst. I liked that there is a cheatsheet after every segment to help you review key takeaways.


I highly recommend this course and Get Force Certified platform to everyone who is studying to launch a career in Salesforce because having an instructor like David helps you grasp core concepts much faster and study for your certifications more effectively."


"The Dave Massey Salesforce Business Analyst course design was a nice departure from many of the other formats of Salesforce courses I've taken previously. One of the reasons is because you get almost
the feel of a private tutor
with the 'talking head' approach to the videos.
The course provided many visual resources to backup the information talked about. For me, it helped drill the content into me for easier memorization.


I'd recommend this course to anyone ready to study for and pass the Salesforce exam. I believe with diligent study of the Salesforce external supplemental material talked about in the videos, Trailhead, and this course, you will be ahead of the game!"
Learn from a Expert: 10x Certified Salesforce Professional
Our course is crafted and led by an elite 10x Certified Salesforce Professional with extensive experience in various roles, including Lead Solution Engineer for Salesforce. Benefit from the wisdom, insights, and proven strategies of an industry expert who knows what it takes to succeed in the Salesforce ecosystem.
Comprehensive and Clear: Master Every Section and Objective
This in-depth course covers every section and objective outlined in the Salesforce Certified Business Analyst Exam Guide. The clear and concise learning experience will break down complex concepts into easily digestible chunks, making your study sessions both efficient and effective.
"Check Your Learning" Quizzes: Solidify Your Knowledge
Throughout the course, you'll encounter "Check Your Learning" quizzes that help reinforce your understanding of the material. These quizzes will ensure you retain critical information, so you can walk into the exam with absolute confidence.
On-Demand Access: Learn at Your Own Pace
Our course is delivered through easily accessible online resources, including on-demand videos and PDFs. Study whenever and wherever you want, at your own pace, making it the perfect fit for your busy lifestyle.
Limited-Time Special Offer: Don't Miss Out!
To celebrate the launch of our Salesforce Business Analyst Certification Study Guide Course, we're offering a limited-time special discount for the first couple of weeks. Don't miss out on this incredible opportunity to enhance your Salesforce Business Analyst skills at an unbeatable price!
Stand Out from the Crowd and Boost Your Career Prospects
By investing in our comprehensive Salesforce Business Analyst Certification Study Guide Course, you'll stand out from the competition and showcase your commitment to professional growth. The certification will open doors to new opportunities, helping you reach the next level in your career.
12 Months Unlimited Access
Meet Your instructor
David Massey
Dave Massey is a Lead Solution Engineer at Salesforce UK & Ireland.
Dave is 10x Certified and entered the Salesforce Ecosystem in 2020. Since then he worked in implementation for a number of years before joining Salesforce in 2022.
Dave's passion lies in teaching and training other Trailblazers in a clear, concise, and straight to the point approach.
Subscribe to our newsletter now!
Get weekly updates on live streams, news and more right in your mailbox.